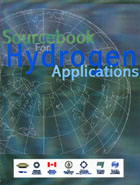 Enter HyVIEW™
Quick Links
---
The CH2IP Station
Satellite Station
Hydrogen at the satellite station is sourced by tube-trailer delivery.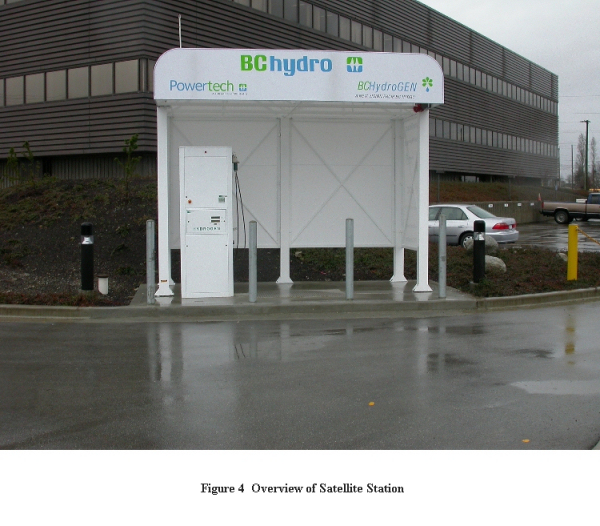 The main components of the Satellite Station are:
An ISO container mounted on a trailer chassis providing hydrogen gas storage. The storage system contains nine, 850 bar (12,300psi) type 3 cylinders manufactured by Dynetek Industries Ltd. Each cylinder has a water volume capacity of 130 L and stores approximately 6 kg for a total amount of 54Kg of hydrogen.

The station uses a HydroPac single stage piston type compressor. The HydroPac allows for suction pressures of up to 12,000 psig and a maximum discharge pressure of 30,000 psig. The maximum flow rate is 10 SCFM.

A dispenser unit manufactured by Fueling Technologies Inc., dispenses hydrogen at a maximum pressure of 700 bar (10,000 psi). The dispenser unit contains a breakaway device, nozzle and hose all provided by Walther Prazision in Germany. In principle the breakaway device connection will prevent mechanical damage to the dispenser housing in the event that a car is moving with the nozzle still connected. The nozzle has a ¼" FNPT end fitting connection and the hose has an inside diameter of 5 mm. We assume that this fuel dispensing unit will provide metering and control for the quantity of filling fuel.