Latest News
TISEC delivers Practical Pattern Recognition Workshop for NDT in Montreal, Canada, June 28-30, 2010
New look of TISEC's Super ICEPak® web site, November 2009.
Download and try out Super ICEPak® today, contact us for a trial key, November 2009.
Product Download
Click here to download Super ICEPak ® version 7.5.010 (build 1993)
You can either execute or save the file to your computer for later installation. Just follow the on screen instuction to install Super ICEPak®.
Upon first execuation of ICEPAK, the following dialog will appear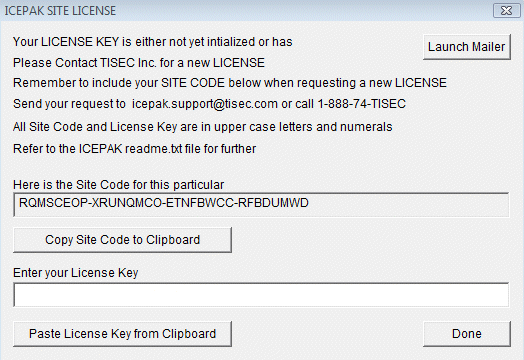 Super ICEPak® is protected by product authorization key. For trial purpose, you can request a 30 days trial key via the Contact Us page. Be sure to include the site code in the message and select the Trial Key option from the selector. To avoid mistake, we strongly recommend you to use the "Copy Site Code to Clipboard" button to paste the site code in the message body. Please allow 2 business days for your trial key to arrive.
Note: Under Windows Vista, you might need to run the installation program with administrator privilage.