Latest News
TISEC delivers Practical Pattern Recognition Workshop for NDT in Montreal, Canada, June 28-30, 2010
New look of TISEC's Super ICEPak® web site, November 2009.
Download and try out Super ICEPak® today, contact us for a trial key, November 2009.
Super ICEPak®
Anything less is just the tip of the ICEBERG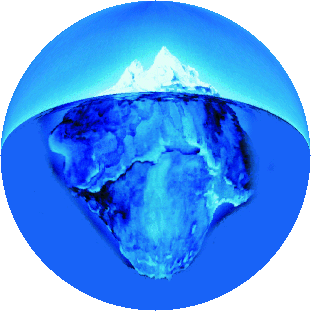 Discover the true depth of your data
Using both supervised and un-supervised learning techniques and pattern recognition classification, including neural networks, automated data interpretation based on artificial intelligence is accomplished with our Super ICEPak® software.
Super ICEPak® extracts information from raw signal and image data to rapidly build powerful systems for real time:
Diagnosis
Recognition
Classification
Decision making
Application areas
Fields as diverse as medicine, manufacturing, space sciences, and defense
Automation of diagnosis, recognition, classification and decision-making
High data rates and data volumes
Capture expert knowledge and store in a computer